Pictures Gallery

Visit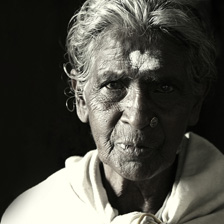 Why India ?
India is extremely polarizing. Democratic order, creativity and work force have brought India high economic growth and visible prosperity to 400 to 500 million upper and middle class people, mainly concentrated in metropolitan areas like Delhi, Mumbai, Chennai, Bangalore and promoted special economic zones within this vast country of 1.4 billion people.
At least 60% of the population needs help.
700 to 900 million people, mostly rural, belong to the lower classes of society with a maximum of two US dollars per day available, however poverty is defined. This gigantic crowd needs help in order to achieve a decent standard of living or a modest social advancement. Aid comes through government measures and programs, support from the economy and the upper class of the country and through involvement from abroad. But even then, a dignified standard of living for all Indians remains a generational task, in which India should remain open to outside help despite all its enthusiasm, commitment and national self-confidence.
India is rising to the challenges and is making noticeable progress. Laws, e.g. the prohibition of child labor under the age of 14 and the right of every family to work 100 days per year, create social rights. However, like large investments in the economic and social sectors, these often meet with ignorance, incomprehension and another reality of the poor population. Caste systems, traditional ways of life and corruption make the path to a higher standard of living even more difficult.
MF's India projects
From many trips, MF knows people's problems and needs for help, as well as the opportunities for successful project work. Helping India's people in need at least occasionally, in cooperation with reliable partners in Germany and on site, is a major concern of MF. External help will also be required in the future due to the poverty and precarious living conditions of the people. It remains to be seen, however, whether external help will continue to be welcome at the political level or, for whatever reasons, will be subject to increasing difficulties.

To the project fields