Pictures Gallery

Visit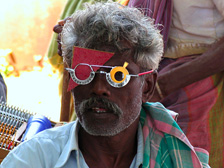 Medical aids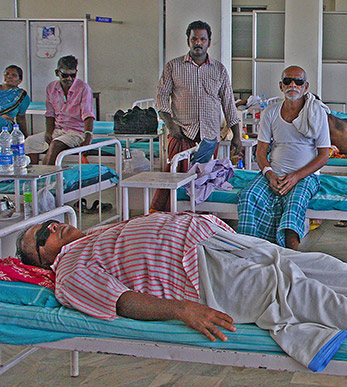 Destitute people cannot afford medical care. They are dependent on basic state services, but in rural areas these can only be found far away in bigger towns. Doctors and hospitals are usually not available in the villages. Health is therefore an unrealizable wish for many people.
MF promotes medical help for poor people in villages and rural regions, where the opportunities for medical care are lowest. Treatments and operations are free of charge for the patients.
project topics:
Medical equipment and capacity expansion of local hospitals, clinics and health centers as well as qualification of medical staff.
Financing of cataract / star surgery to prevent blindness.
Regular health camps in remote regions to provide on-site care for cases of illness. (mobile practice and pharmacy)
Support for German doctors, nurses, paramedics in voluntary on-site operations (e.g. for burn victims, gynecological interventions).
Dispatch of medication, insofar as this is permitted and cannot be procured in India.
Project partners (examples): CBM Christoffel-Blindenmission Christian Blind Mission e.V. . Fatima Hospital of the Franciscan Sisters, Tamil Nadu . PASAM Hospital, Tamil Nadu . Medical Help for Palani Hills / India e.V.